FOUND - Sweet Lost Kitty
Picture: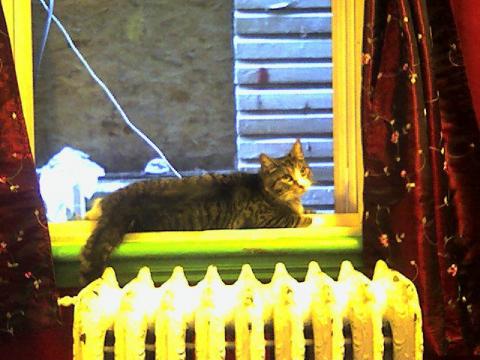 Detailed Description:
Found crying in the road outside of our apartment. Very friendly, had a redish collar with a heart and a small flower on but it fell off. She has a small scab on her lower back from an injury? She has a distinctive black spot on her back left paw. She likes it outside but follows us into our house and we can't seem to get her to go home. Please come pick her up if she is yours!!
Email:
karkalla@sailormoon.com