LOST - Sasha, A Gray Longhaired Neutered Male
Picture: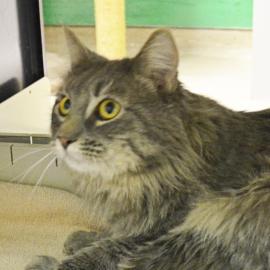 Detailed Description:
Sasha is a large gray longhaired male, neutered, aprox. 2 years old, with gold/green eyes. He escaped from his home in Clifton Park on Saturday, 4/13. He normally wears a black collar with rhinestones, although it may have come off. He is not used to being outdoors and may be frightened, but is a gentle, affectionate cat.
Street Lost:
Huntridge Drive/Merrall Avenue
City/Town Lost:
Clifton Park
Phone Number:
518 982-5125
Email:
alexisruss25@hotmail.com