LOST - Female Oranbe/Brown/Gray Shorthair
Picture: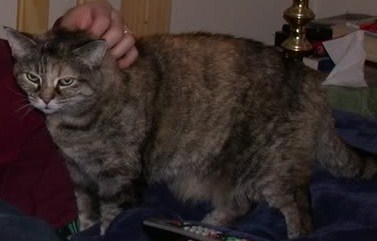 Detailed Description:
Female American short-hair mix, approximately 11 years old and spayed. She is brown, orange, black and gray with a white muzzle. She is a very light cat and has a definite lump at the base of her tail. Responds to the name Nabiki or Biki.
Street Lost:
Hackett Blvd
Phone Number:
518-330-3784