FOUND - brown tabby white paws
Picture: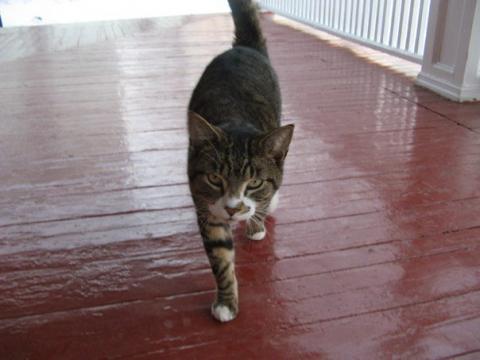 Detailed Description:
Brown tabby with white paws and neck appeared at my house on Friday night and did not want to leave my porch. As it got colder he stood with his paws on my front door until I brought him inside. I can't keep him isolated from mine for long, so I am hoping to find his people quickly. Very affectionate and well behaved cat.
Street Found:
School Street
City/Town Found:
Broadalbin
Phone Number:
518-883-3751
Email:
vbouffar@nycap.rr.com