LOST - Please help find Todd *REWARD*
Picture: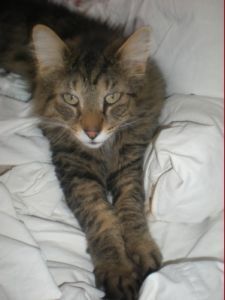 Detailed Description:
Todd is a neutered 4 year old Maine Coon cat. At the time he went missing, he was quite large- roughly 20 lbs. and when standing on his hind legs, would come up to my waist. He's shy but sweet and would come when his name is called. We miss him terribly. =( Thank you for reading.
Street Lost:
Malta Ave Ext
City/Town Lost:
Malta/Ballston Spa
Phone Number:
518.527.9461
Email:
northernlightsrocks@yahoo.com