LOST - Longhair Orange/White Mainecoon Cat - SIMBA!
Picture: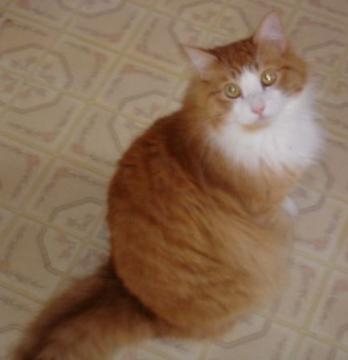 Detailed Description:
Longhair Orange and White Mainecoon male cat white chest, underbelly, socks, and face - orange tiger stripe and long bushy tail. Very shy, healthy, and strong. Approx 5 years old. Missing from the Hurlbut/Delware Ave/2nd Ave area. If you have seen my baby, please contact me 917-450-5020 or BronxChris@gmail.com I will do my best to make your time worthwhile to help me find an important family member via cash or services reward.
Phone Number:
917-450-5020
Email:
bronxchris@gmail.com