LOST - White and Gray Fluffy Long Hair
Picture: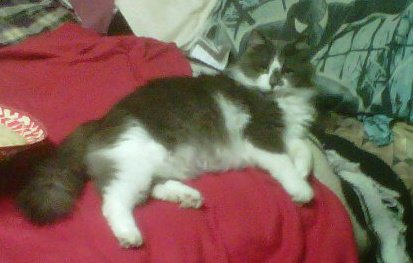 Detailed Description:
Max is a 4 year old male Long Hair weighing 10 lbs, last seen on Dana Avenue in Albany. He's very fluffy and a little chubby. He is gray and white. His back, shoulders, ears, top of head and nose are gray. His belly, cheeks and paws are white. The coloring on his chin is very specific. It's split directly down the middle half gray, half white.