LOST - White and black male domestic shorthair
Picture: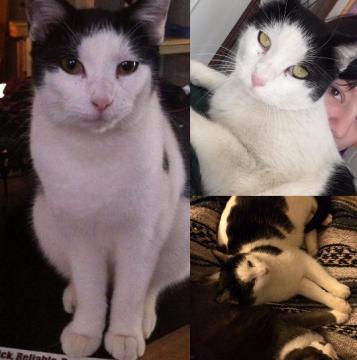 Detailed Description:
My baby Harpua didn't come home Thursday night, 5/19, which is very unlike him, I'm so worried. He is a domestic shorthair, white and black, bicolor, male, green eyes, 4 years old, and about 8-10 lbs. We live on the plaza between Regent and Palmer.
City/Town Lost:
Niskayuna
Phone Number:
518-937-3475