LOST - very small gray (blue cat.
Picture: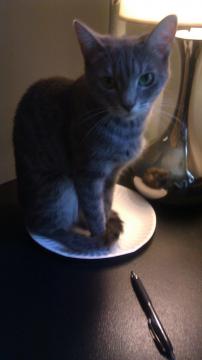 Detailed Description:
grey cat with slightly darker grey stripes. very small, she weighs about 8 pounds. shes six years old and got awway around 10 pm on madison ave (center square, lark street area) in albany. shes not an outdoor cat and im very worried. shes very friendly and touched her paw to her nose when she wants to get pet.
Street Lost:
madison ave, lark street area
City/Town Lost:
albany ny
Email:
creatively_carved@hotmail.com