LOST - TORTIOISESHELL DOMESTIC SHORT HAIR CAT
Picture: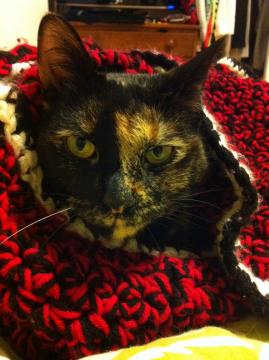 Detailed Description:
The right side of her face is black and her left side is orange with a few strips. She has some orange patches on her stomach for the most part she is black with orange here and there. She is relatively small, only about 10 lbs.
Street Lost:
Hackett Blvd and Brettwood Street
Phone Number:
(203)451-2319
Email:
avangeldern@gmail.com