LOST - small muted calico
Picture: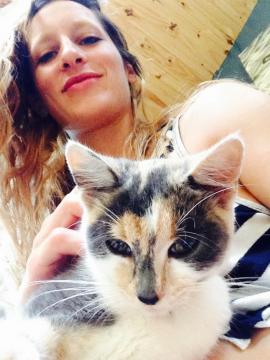 Detailed Description:
Juni, Jupiter, or Baby Kitty, depending on who is calling her, went missing in the evening on March 9th. Just one day before we came to pick her up after a month traveling abroad. We were so eager to see her! I hope with all my heart someone has found her and will please return her safely to her family.
Street Lost:
Algonquin Ave
City/Town Lost:
West Sand Lake
Phone Number:
802-451-9013
Email:
toniatari@gmail.com