LOST - Short Haired Spayed Female Indoor Cat ISABELLE
Picture: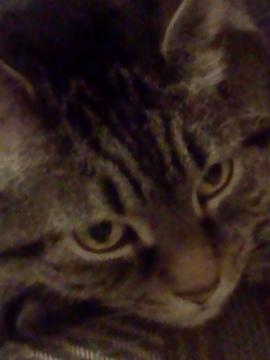 Detailed Description:
Isabelle is a 7 year old Shorthair mix who weighs about 13lbs. She went missing on November 26 from Rensselear, NY. She must have gotten out when I was going to work. I thought I was careful but I must not have been because I can't find her anyplace in the house. I've walked all over the neighborhood since the time I got home from work and I've walked around now for about 2 1/2 hours. I just came in for a few minutes to warm up. I need to find her ASAP. It's so cold tonight and she's an indoor cat. That's the most recent picture I have of her, it was taken on the 25th of this month. If you have any information on her please call me immediately. Thank you. I'm sorry the pic is only a close up of her face, the other pic from the same day is too big, kb wise and so it won't let me upload it D: Please help me bring my baby girl home!!
City/Town Lost:
Rensselaer
Phone Number:
518-506-3184
Email:
lynnb203@gmail.com