LOST - Please Help Us Find!
Picture: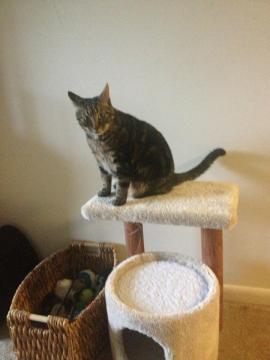 Detailed Description:
His name is Puck. He is 3 years old, has tiger stripes and on each side he looks like he has a bulls eye. He has a white chin and a patch of white on his chest. He is brown and gray mostly with black stripes.
Street Lost:
Vermont View Drive
Phone Number:
518-231-0761
Email:
staceymilitana@ymail.com