LOST - Orange/white Maine coon
Picture: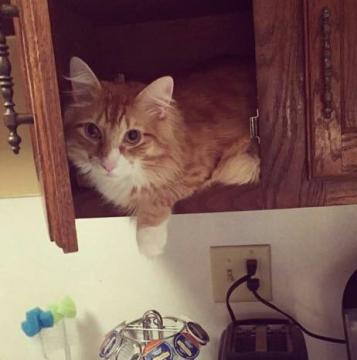 Detailed Description:
2 year old orange and white Maine coon cat. He has long hair and a long fluffy tail. He is neutered and up to date on shots. He is not accustomed to strangers and may bite or scratch if cornered. He has never been outside. We are worried that he will not make it on his own and if he is brought to a shelter he might be euthanized because he is not friendly with new people.