LOST - One Year Old Sweet Grey and White Tiger/Tabby
Picture: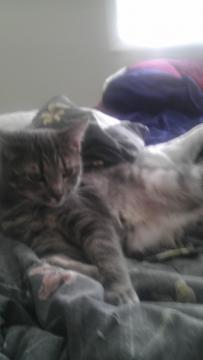 Detailed Description:
Omi is a grey and white tiger/tabby cat. She is an indoor cat who escaped on Thanksgiving. She is very sweet and shy. I miss her terribly and want her home safe. Please contact me if you have seen her, thank you so much!
Street Lost:
Johnston Rd.
City/Town Lost:
Guilderland
Phone Number:
518-653-4024
Email:
jessahprice@gmail.com