LOST - NALA - Center Square
Picture: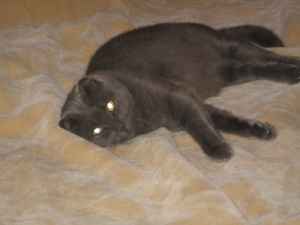 Detailed Description:
My roommate and/or her boyfriend intentionally let my cat out a month ago. She is an indoor grey, neutered female cat. Her name is Nala and she is about 5 years old. She is small and the tips of her ears are missing so she looks like she has nubs for ears..She was last seen by a neighbor meowing at approximately 7 am at 176 Chestnut Street in front of the building about a month ago. She is absolutely precious and means the world to me..My heart is broken..I have moved to state street, but am still looking for her everyday. I had posted flyers, but have heard nothing...If anyone sees her or has taken her in, please, please contact me at 516.403.0111. Thank you so much.
Phone Number:
516.403.0111
Email:
jmmskrib@yahoo.com