LOST - Missing Bengal
Picture: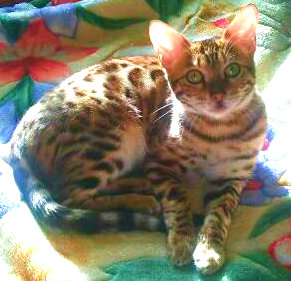 Detailed Description:
10 month old male Bengal. Leopard print, literally looks like a little leopard. Rosetta spotted, white underbelly with spots, striped tail and legs. Green eyes, pink nose, white under his chin. Very playful and friendly. VERY big part of our family, please keep an eye out for him, please call even if just seen around. We are very concerned. If found or seen, please call Bianca at (917)617-3034 or (518)877-3037.
Street Lost:
St Andrews Dr
City/Town Lost:
Clifton Park
Phone Number:
(917)617-3034
Email:
Bianca.Elisha@live.com