LOST - Miles last seen Sat 1/18/2014
Picture: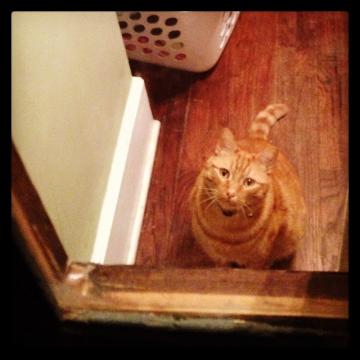 Detailed Description:
Miles was last seen the early morning of Sat. 1/18/2014. He just turned 7. He has/d a safety break-away cheetah/tiger print collar with a gold bell. He is/was about 20 pounds. He has a couple of black freckles on his nose and a slight black patch of fur on his side. He is all orange with lighter orange fur under his chin. He is neutered and up to date with vet. Please help. He is so missed.
Street Lost:
Chestnut St.
Phone Number:
518-817-7426
Email:
myersalexandria@gmail.com