LOST - Male Orange & White Cat Lost in Schenectady Area
Picture: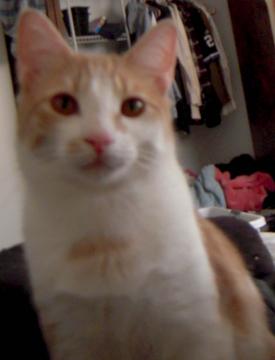 Detailed Description:
Ace is an indoor cat and this is his first time in the outdoors. He loves people and is likely to approach. He does not have a collar or name tag. Please call 518-301-1843 if found.
Street Lost:
815 Bedford Rd
City/Town Lost:
Schenectady
Phone Number:
518-301-1843