LOST - Long-haired black male cat
Picture: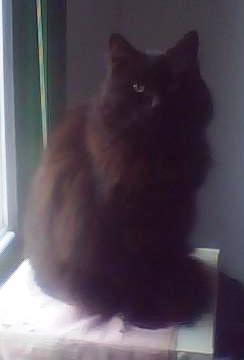 Detailed Description:
Emrys is a small neutered male, long-haired black (with a little brown highlight), about 6 years old. Last seen Saturday night, May 11 near intersection of Dean Street and McClellan St in Niskayuna. He is formerly a city cat, microchipped from Toronto, Ontario and has been know to wander when he lived there. He is friendly enough to be picked up by pedestrians and will even follow dog walkers. He has a loud meow - we are hoping that he has been found...
Street Lost:
Dean Street & McClellan
City/Town Lost:
Niskayuna
Phone Number:
518-944-6793
Email:
smwither7@gmail.com