LOST - in Hudson Park Area
Picture: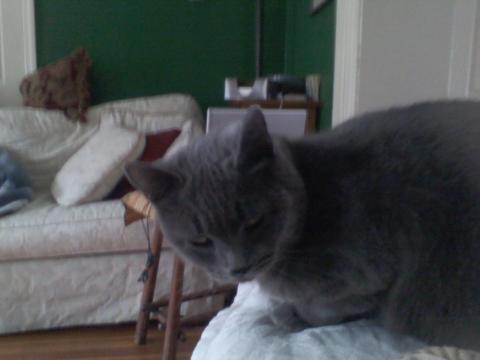 Detailed Description:
MissT. Small all grey female cat. 8-10 lbs. Wearing collar with heart shaped pink tag. May have lost collar. If seen please contact Sharon. Frequently seen recently in the yards bordered by Hudson, Jay, Dove and the community garden by Hudson Park.
Street Lost:
Hudson and Dove
Phone Number:
518-428-8828
Email:
rlocke@nycap.rr.com