LOST - CAT, PLEASE HELP
Picture: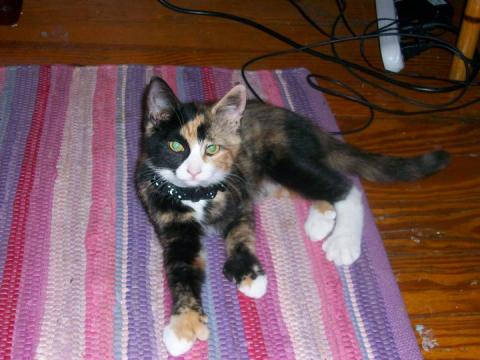 Detailed Description:
My cat is missing, please please please help. She got out last night. She could be anywhere near 566 Park Ave. Tortoiseshell, Black, Orange and White, six toes. If you've found her or have seen her PLEASE call us at 302-740-5293 or 585-766-3208. REWARD OFFERED. Please bring our baby home.
Street Lost:
566 Park Ave Apartment 2
Phone Number:
585-766-3208
Email:
kaleidoscopeheart@gmail.com