LOST - BLUE-GRAY MALE from Brunswick
Picture: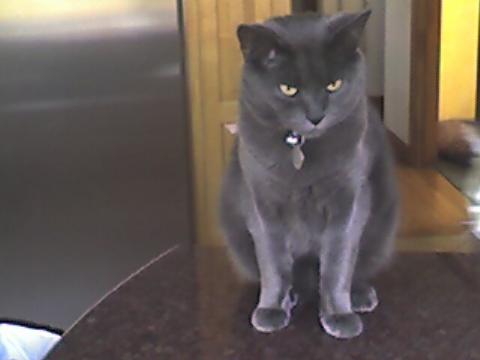 Detailed Description:
Our blue-gray male short-haired cat has been missing since the evening of 6/1/14. He was wearing a collar with tags and tracker when last seen. Very friendly. Microchipped. He has a heart condition and requires daily meds.
Street Lost:
Colehamer Ave.
City/Town Lost:
Brunwick (Troy)
Phone Number:
518-424-0060
Email:
niddyknid@yahoo.com