LOST - black and white, short haired cat
Picture: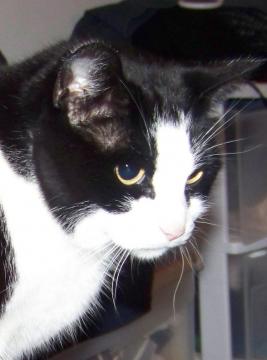 Detailed Description:
Amour is 10 year old and has been spayed. She is timid with new people and loves to play with other cats. She has lived as an inside cat for about a year but she was an outside, country cat for most of her life.
Email:
gracebedard@yahoo.com