LOST - Black and white cat lost
Picture: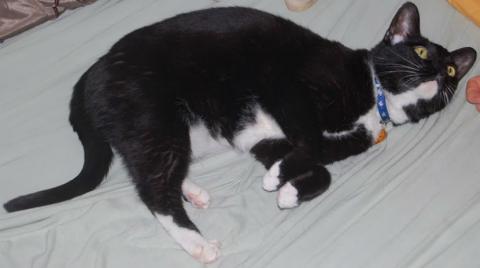 Detailed Description:
Persephone is full-grown, but, at just 9 pounds, looks like an older kitten. She is a short hair with a "tuxedo" coloration: entirely black on the back, with a white strip that runs from her chin all the way down her belly to her back legs. When she got out, she was wearing a multi-color breakaway collar with green as the dominant color. She is an indoor cat that has never been outside except on a covered porch, so is likely to be skittish. If you see her, please do not chase, as it might drive her further from the area. She is most likely still in the immediate vicinity of Cuyler Ave and Matilda St. She responds to clicking sounds made with the tongue (probably won't come, but will look up in response and take interest more so than most cats).
Phone Number:
518-618-2134
Email:
ben@thekibbeys.com