FOUND - Tux in Wolf Rd. Cap Comm parking lot
Picture: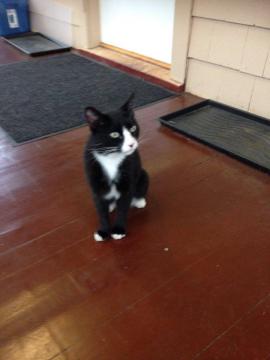 Detailed Description:
Found male, neutered, Tuxedo cat, 9 lbs. Very friendly. He does not have a microchip. Sorry for the picture not being very clear he is a wiggle worm. If owner is not found we'll have to take him to an animal shelter.
Street Found:
4 Winners Circle
Phone Number:
518-227-0429
Email:
erikespana+ewhiskers@gmail.com