FOUND - Tabby Cat, Female
Picture: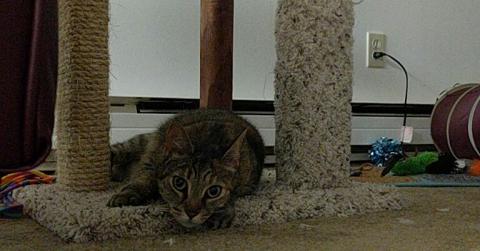 Detailed Description:
I found a tabby cat with green eyes, possibly female. She is skittish but friendly. My cat does not like her, but she just runs she doesn't fight. Found with no collar. No special markings. Will try for a chip within the week. Very vocal and wants to go back outside.
Street Found:
28 High St.
City/Town Found:
Rensselaer
Email:
sstocklas20@gmail.com