FOUND - Cat found Thursday night
Picture: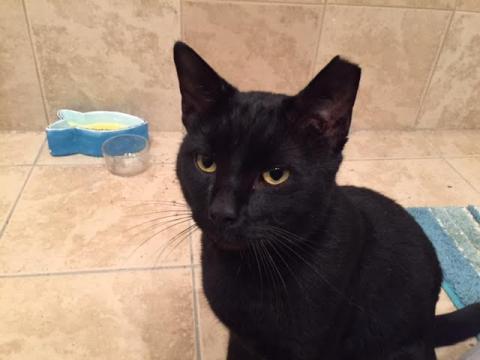 Detailed Description:
I found a neutered male black cat on Thursday night on Clinton Avenue in Albany near Quail Street. He is entirely black with short hair and yellow eyes that have a greenish tinge. His left ear has been clipped horizontally, so it no longer has a tip on it. He's not a kitten, but he's still pretty young-looking. He's thin, and I'd guess that he's on the low end of the average range as far as size. He is extremely friendly and litter box trained. If this is your cat, I'm very sorry I took him. It was getting close to raining and I didn't want him stuck outside. He's safe inside my bathroom with adequate food and water, and my other cats have left him alone.
Street Found:
Clinton Avenue/Quail Street
Email:
s.m.neumeier@gmail.com