FOUND - Brown Tabby Cat - Friendly, But Skittish
Picture: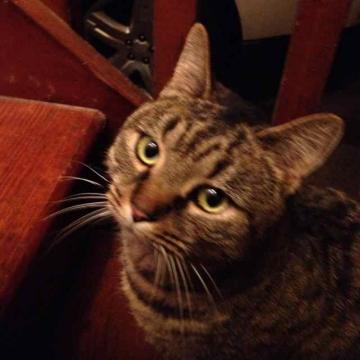 Detailed Description:
Female, brown tabby, average size, first seen Wednesday November 26th during the snowstorm just before Thanksgiving and have been providing food, water and limited shelter. She is friendly, wants human contact but is skittish/wary. Hope we can get this sweetie out of the cold and happily back home. Only just learned of this site, hence the delay in posting.
Street Found:
Vicinity of Maxwell Road and Old Niskayuna Road
Phone Number:
518-275-9310
Email:
mysteryita@gmail.com