FOUND - Brothers - Orange striped - one dark/one light
Picture: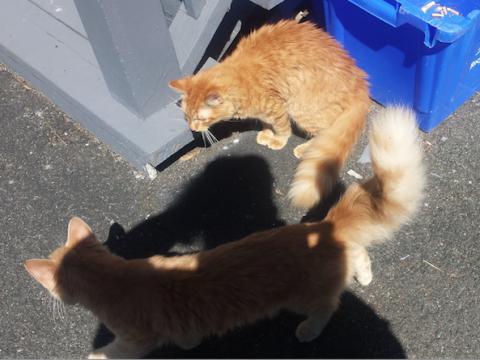 Detailed Description:
Moved in under back porch last week. Clearly inside cats that have now found themselves outside. Scared of everything until they see a human and then they come running up, hoping to be fed, and pet. Polite meows and outsized purrs. They look like they're about a year old. They have not been fixed. They are taking care of each other. Coats in good condition. Eyes clear. They need an inside home, which I can't provide.
Street Found:
Bouton Road - near RPI
Phone Number:
518-527-5314
Email:
aefrasc@hotmail.com