Whiskers - Who are We
Welcome to our Whiskers Animal Benevolent League blog and our first post! We're putting some new paws into the social media world with this -- apart from our great Facebook, Instagram, and website presence that the cats have already "dragged in" over the last few years – and we hope you will enjoy our new blog!

Since this is our first blog post, we thought we would introduce ourselves, first and foremost. Whiskers Animal Benevolent League was first founded in 1982 by a kind woman in the city of Albany, New York, who became concerned about all of the stray cats in her neighborhood, who were just wandering around, getting pregnant or impregnating (!), having more and more kittens, and not being safe or cared for. Joan Duer began Whiskers out of an antique store she ran, and began asking for donations to help her begin spaying and neutering the local cats. Whiskers then began to grow to become a real and wonderful non-profit rescue organization….operating out of an apartment at first, and then moving to larger quarters, and then again….to become what we are today.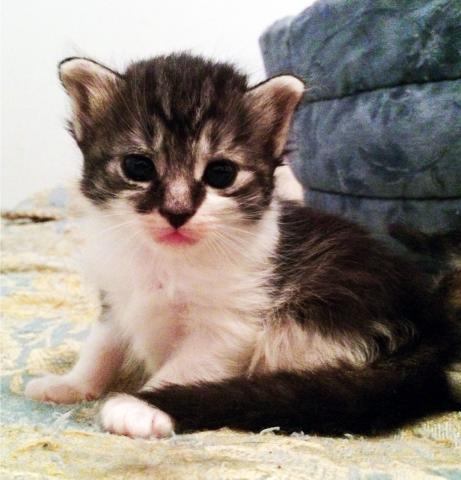 Thirty two years later, we are a vibrant, completely no-kill, all volunteer organization that operates a shelter and sanctuary for adult cats – many of whom are feral, abused, old, afflicted with chronic diseases that need our long term care, or infected with FIV (feline immunodeficiency virus) or FeLV (feline leukemia). We also operate an incredible foster program for mom cats and kittens who might perish elsewhere, and a great adoption center for all of our kitties at the Petsmart store in Clifton Park. We also sponsor a "Barn Friends Forever" program to find homes for feral kitties who might never be comfortable in a home, but might be cared for outside in rural areas with our help.
And we get absolutely no public government funding for what we do. We fundraise all year long; we look for grant opportunities; we work really hard to give our cats the love, attention, and medical care they need, and we depend on the kind loving hearts of people (maybe you?:-) to help us keep on doing this. We take in cats and kittens who would be euthanized, for no good reason, elsewhere…because we believe each life is precious. Each life matters. We save cats and kittens who would have no chance anywhere else.

To repeat, we are all volunteer. Not a penny of our donations goes to people; it all goes to our cats. We have two shifts a day who come into our shelter to clean the premises and care for the cats, and two shifts a day who come in to care for the daily medical needs of our cats, with the help of a great vet who comes in every week to look over all of our furry charges. Our foster program finds and gives great homes to mom cats and kittens who have nowhere else to go – some of whom are feral, disabled, or otherwise hard to adopt – and loves them along until they can find safe, loving forever homes, often with the help of our Petsmart Clifton Park Adoption Center .

We'll be talking more about us as time goes on, and telling you some more great things about what we do, what we think is important for people to know in cat rescue, what folks might like to know about special needs cats – we know a lot about this! – and other topics. Please feel free to visit our website, our Facebook page, and otherwise get to know us! If you are here, you probably already love cats, might be interested in animal rescue, or otherwise may want to make a difference in our world. Chime in! Talk to us!